This product has been discontinued by the manufacturer. We're unable to restock.
Any mention of "us," "we," "our," etc is by FiiO, not Audio46
Authorized Dealer

1 Year Warranty. Free expedited shipping.
Support AAC:

Yes

Wireless Type:

Bluetooth,NFC

WIFI Standard:

None

Support Memory Card:

No

Content:

Audio

Package:

Yes

Model Number:

uBTR

High Definition Support:

None

Support Apt-x:

Yes

Interface:

3.5mm
FiiO μBTR Bluetooth Receiver with Microphone
μBTR | Qualcomm CSR8645 Bluetooth chip | aptX support | Independent local volume control | Built-in microphone | NFC support
High quality wireless audio made possible with the Qualcomm CSR8645
The μBTR brings the premium Qualcomm CSR8645 Bluetooth chip to the affordable device segment for the first time ever! The CSR8645 allows the μBTR to support Bluetooth 4.1 as well as the atpX, SBC, and AAC audio codecs for high-fidelity wireless audio, up to a distance of 10 meters.
*Please ensure there are as few obstructions as possible between the μBTR and Bluetooth source to ensure best playback experience.
Build-in high performance amplifier
Inside the heart  of the μBTR lies the Texas Instruments TPA6132A2, a high-performance headphone amplifier. This allows the μBTR to bring out the best of your headphones and provide a higher-quality wireless experiences better than even that of a wired connection!
Independent volume control
The μBTR features independent local volume control, which means that you can adjust both the Bluetooth device's volume and the μBTR's own volume separately. Making it easier to get a volume separately. making it easier to get a volume that's just right for you.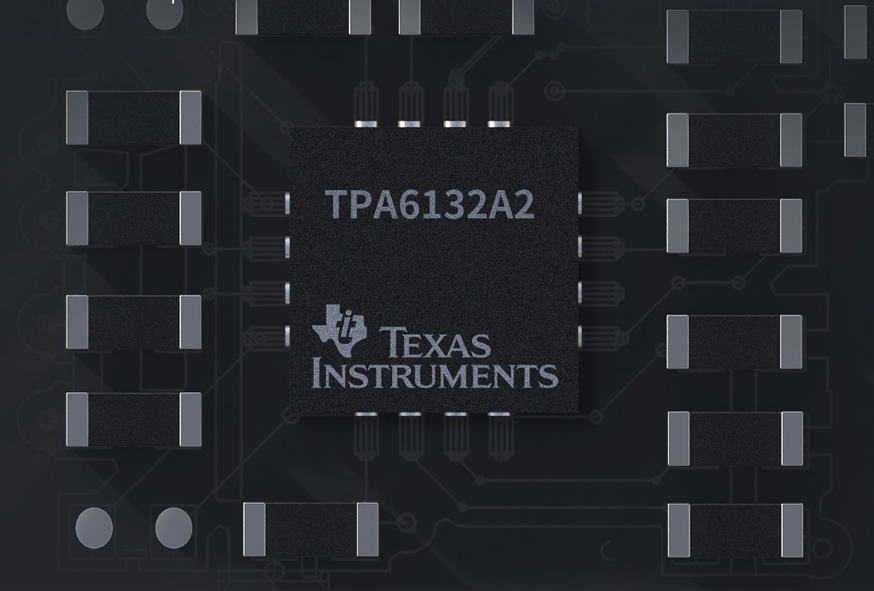 *Main button functions: switch between paired devices, enter pairing mode, play/pause track, on/off switch.
*Volume buttons functions: increase/decrease volume, skip forward/backward tracks.
Built-in microphone for voice calls
The built-in high sensitivity omnidirectional microphone allows other to hear you clearly, without to having sacrifice your music.
Charge for 1 hour, listen for 9 hours USB Type-C symmetrical connector
Listen with the μBTR continuously for a long 9 hours with its 120mAh battery, and then spend just 1 hour to top the battery off and do it all over again. The Type-C symmetrical connector ensures that you can just easily use any modern charger you may have laying around.
*The above numbers are based on specified test conditions. Battery life will vary depending on exact usage and playback volume.
*After being paired with an iOS device, it is pobbible to check the μBTR's battery levels through a widget on the paired device. 
One touch to pair with NFC
With the μBTR's NFC (Near-Field Communication) functionality, simply pair over Bluetooth with just one touch between the devices, saving you the hassle of having to go through the formal pairing process.
*The Bluetooth device to be paired to must also support NFC. Both Bluetooth and NFC must be turned on at the same time to use this functionality.
360 degrees of beautiful minimalist design
The μBTR is minimalism distilled to its essence. The highly polished body combined with the use of transparent materials gives the μBTR a simple yet beautiful look that's delightful to touch. The lustrous pearl white color is also sure to attract some stares in your direction.
*More colors to come in the future.
A tiny pice of craftsmanship for you to carry
Weighing only 12.5g and measuring only 5.5cm long (about the size of your pinky finger), the μBTR is extremely easy to have on you wherever you go - especially with the handy included elastic clips and lanyards.
When working out: it's the coach that encourage you despite sweat and tears;
When working: it's the assistant that helps you through the most difficult problems;
When winding down: it's the partner that allows you to kick back and relax.
May your assistant be of service?
Recognizing that AI is the future the μBTR allow easy access to voice assistants including Siri with just a double-click of the main button.
Handling two at a time
For more convenience, the μBTR can be paired up to two Bluetooth devices so that you can waste less time switching back-and-forth between your favorite gadgets.
*The μBTR by default first connects to the last-paired Bluetooth device. 
All it takes to connect is one click
How do you get back your music over Bluetooth after disconnecting? Simply just press the main key once to easily connect and disconnect.
Simple dual color indicator light
The μBTR's indicator light changes between red and blue to let you know immediately with a balance what us going on.
*Charing/low power status: red light; working (on) status: blue light; pairing mode: flashing red and blue.
Specifications:
Model Name/Number
μBTR
Color Available
White
Weight
About 13 g (incl. battery)
Dimensions
About  19mm*55mm*15mm (incl. bacl clip)
Audio Input
Bluetooth connection (Bluetooth 4.2 supported)
Bluetooth Codec
Supporting SBC, aptX, AAC
NFC
Supported
Drive Ability
16, 32 Ω (recommended)
Headphone Output
3.5 mm stereo jack
USB Port
  Type C USB
Volume Control
Side buttons
Charging Indication
Yes (Red light flashes when powered off and goes off after charging completed)
Charging Time
≤1 h(DC5V 500mA)
Power Input
Recommend DC5V 500mA
Battery Capacity
120 mAh
Battery Life
> 9h (tested with iPhone)
Output Power
≥20mW (16 Ω/THD<1%)
≥ 10mW(32Ω/THD<1%)
Frequency Response
20 Hz~20 kHz
THD N
<0.04% (1 kHz)
Output Impedance
<0.3 Ω(32Ω loaded)
SNR
≥95dB (A-weighted)
Max. Input Level
0 dB
Crosstalk
≥ 78 dB
Channel Imbalance
0.1 dB
Peak Output Voltage
1.67 Vp-p
MAX. Output Current
>18 mA
Bluetooth Chip
CSR8645
Mic Function
Supported
FiiO - μBTR Bluetooth Headphone Amp - Discontinued