This product has been discontinued by the manufacturer. We're unable to restock.
Any mention of "us," "we," "our," etc is by DD ddHiFi, not Audio46
Apple lightning to Jack 3.5 Cable Adapter For iOS iPhone iPad iPod touch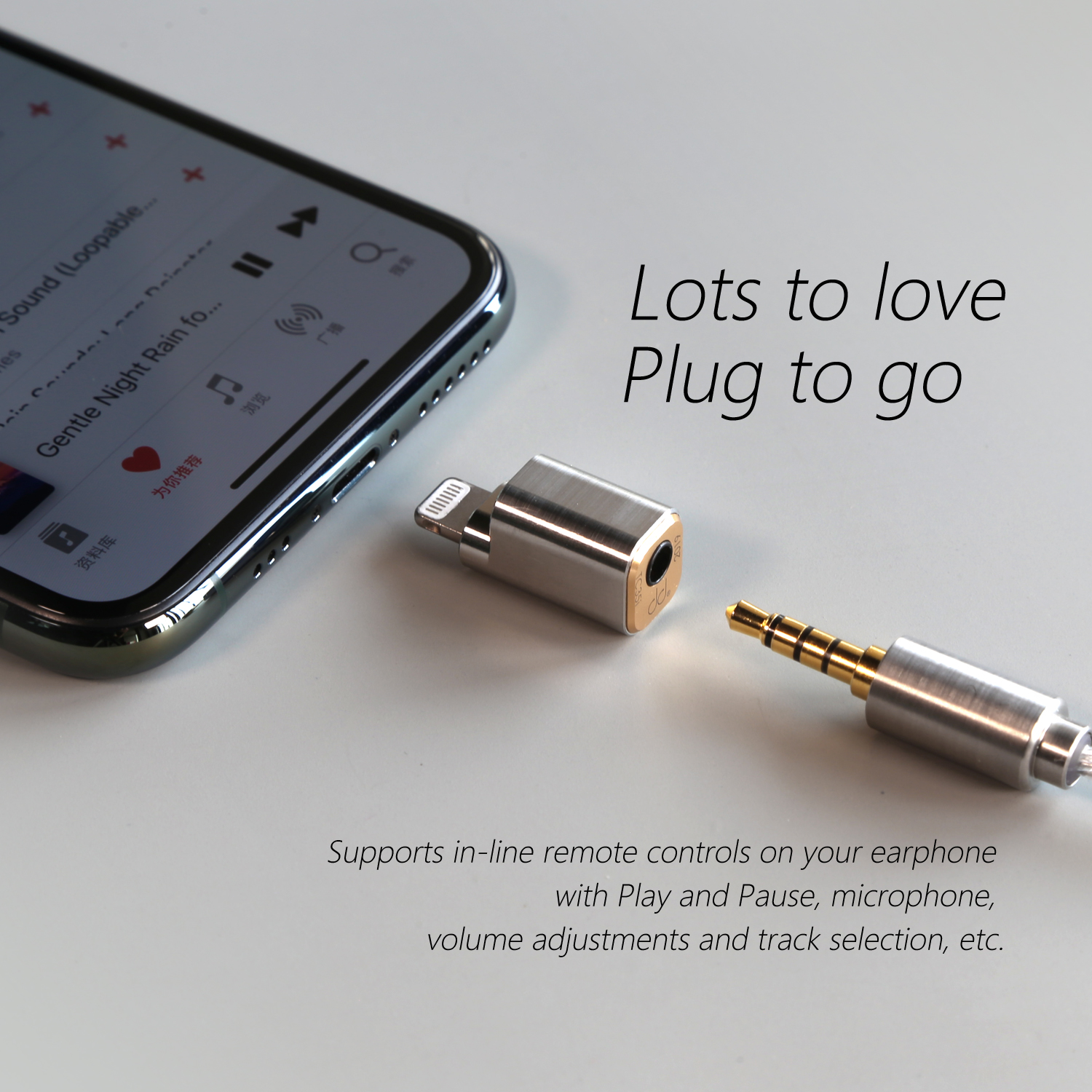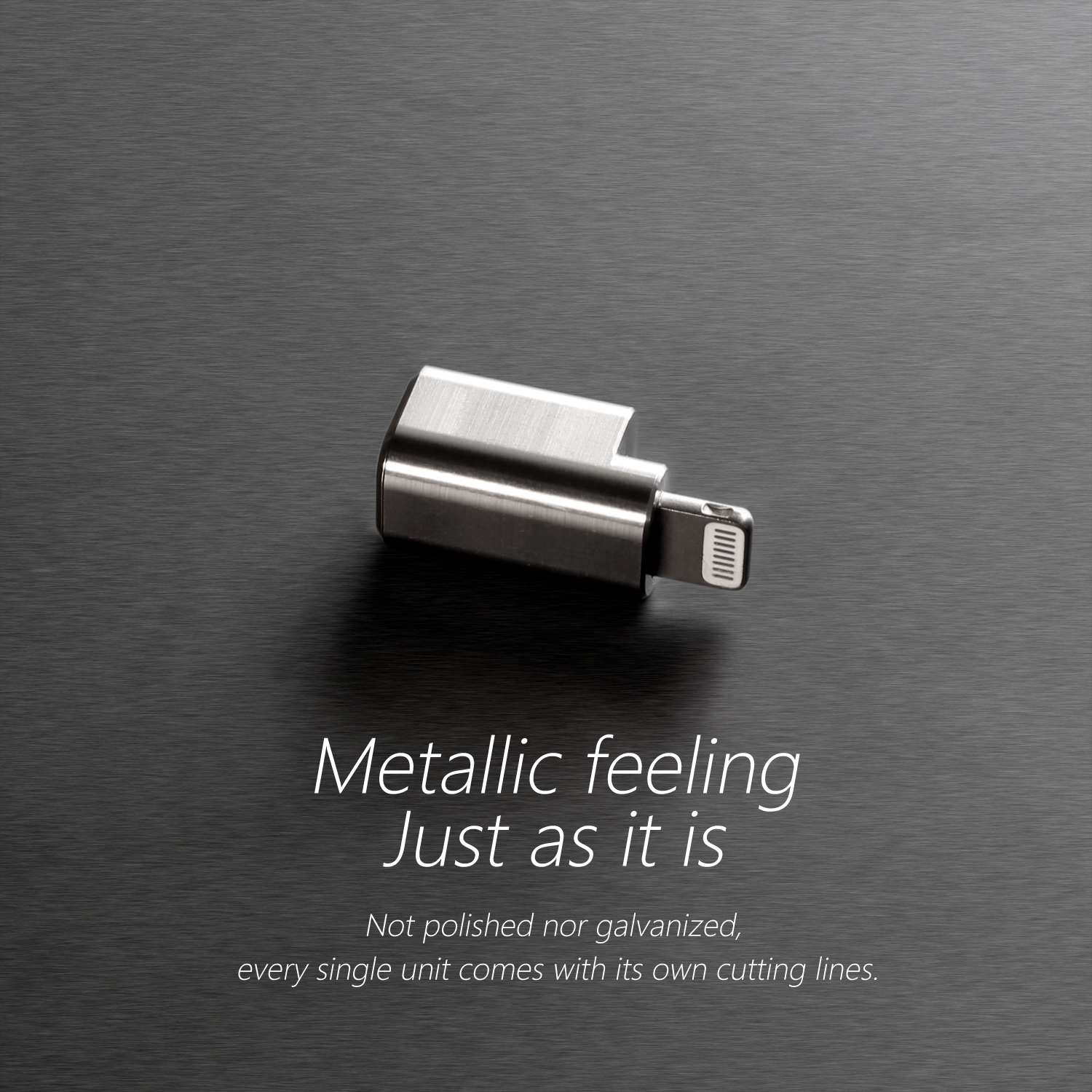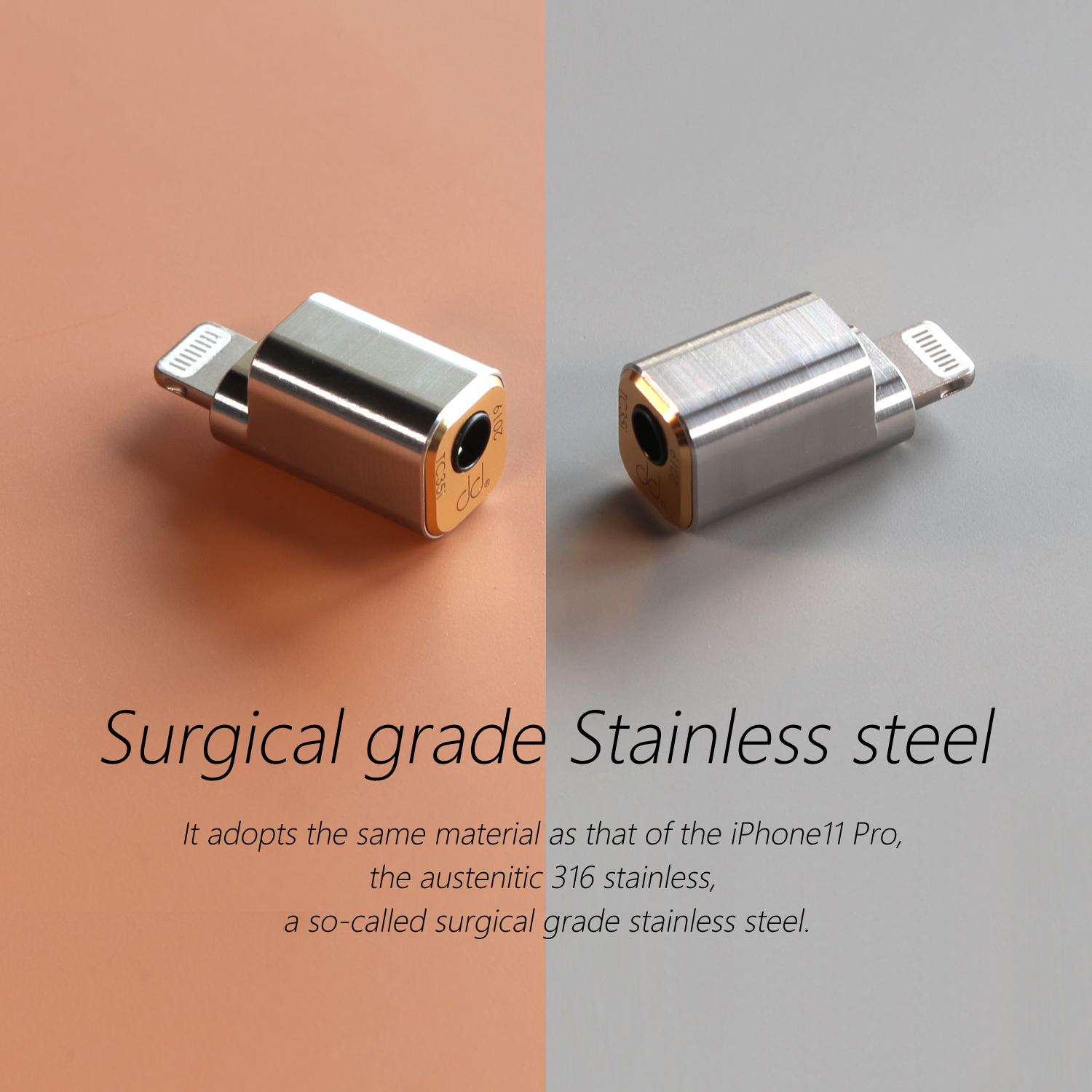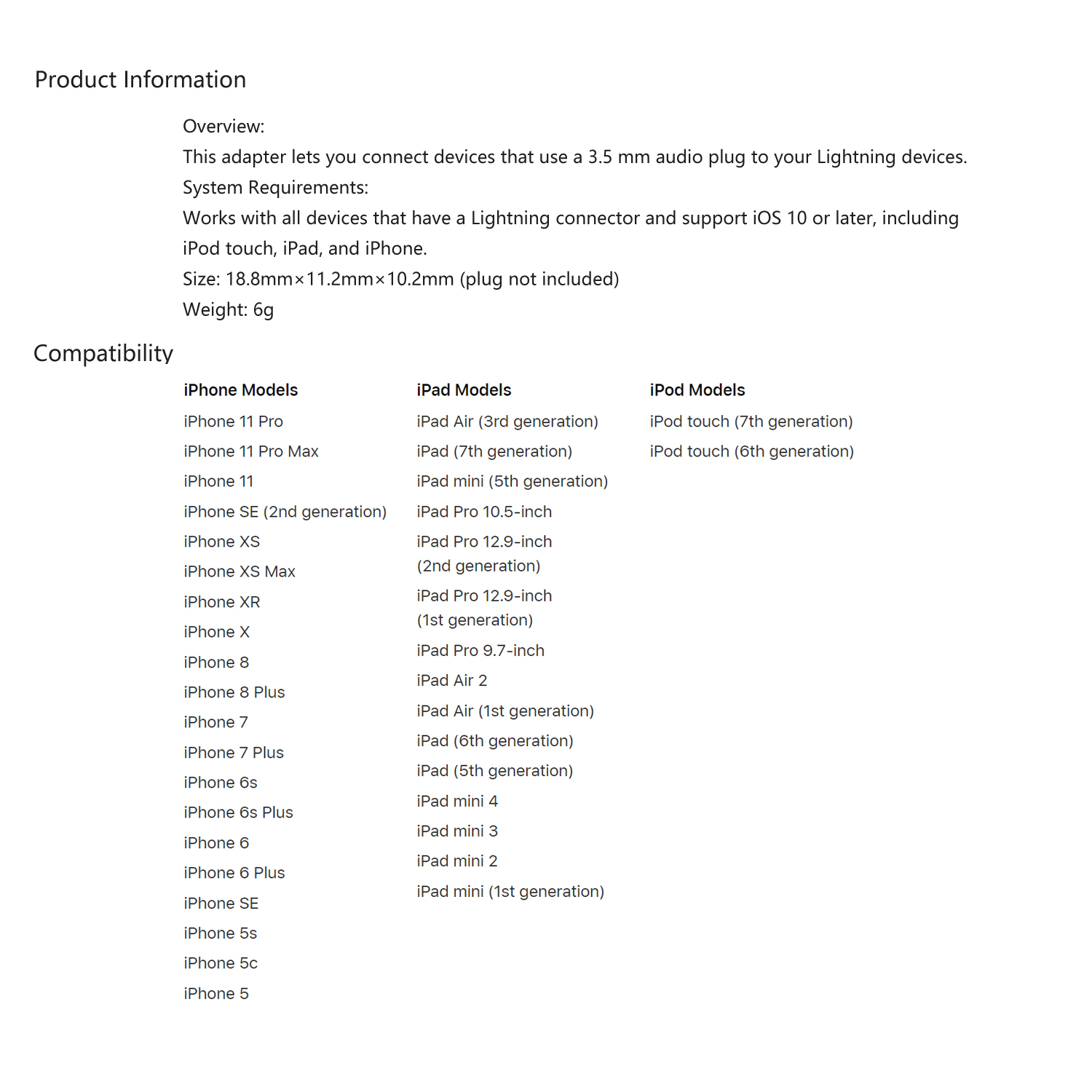 DD ddHiFi TC35i Lightning to 3.5mm Headphone Adapter - Discontinued
Customer Reviews
Write a Review
Ask a Question
06/12/2021
Doug W.

United States
Should be better.
The design aesthetic is beautiful and subtle. The only problem is with connectivity to my iPhone 8+. When it works it's amazing, but I have to insert it into the lightning port several times to get a secure fit!
06/11/2021
Mark S.

United States
They Just Work
If you're in the market for a USB dongle that works every time you connect and doesn't take up a bunch of space, then it's very hard to do better than these ddHiFi dongles. I ended up buying the Lightning model for my family and the USB-C versions for myself. Everybody gets use out of them. While it's an unfortunately necessary evil in the days of no headphone jacks on phones, I get a fantastic sound out of this dongle without having to deal with a bunch of app-related fuss. Does it replace a desktop setup? Of course not, but it's a great small-form-factor solution for those who don't need a bunch of extra wires dangling from their device when using. Due to its small size, t's so convenient to just leave my IEM's cable plugged into the dongle as the whole thing fits easily into whatever IEM case I have on me that day. Alternatively, ddHiFi usually includes a keychain adapter so you can carry it everywhere you go. I, personally, choose not to because if how well-polished the unit is, but it's definitely an option. Packaging is nice, though I do wish the wooden box was easier to separate from the cardboard outer, but that's just nit-picking. ddHiFi were really smart with this lineup of dongles. I'd easily recommend them as an impulse buy unless you're planning to save up for one of the more premium $$$ models. These have "stocking stuffer" written all over it.