DD ddHiFi at Audio46
DD ddHiFi XLR44B (2022) XLR 4pin to 4.4mm Balanced Adapter
Product SKU: XLR44B (2022)
Out of Stock
Currently unavailable to ship. See our form to sign-up to be notified when it's back in stock!
Extended Holiday Returns
Sometimes it's not meant to be. Returns period extended to Jan 15, 2024.
Authorized U.S. Dealer
Having issues after 30 days? Comes with DD ddHiFi's 6 month limited warranty
Earn 5% back in rewards! Sign in or Register
Orders under $50 are not eligible for promotional codes. You may still earn and redeem Audio46 Rewards.
↓ Details provided by DD ddHiFi ↓
A Bridge Between the Old and the New
4.4mm balanced connectors are widely applied to new audio devices and earphone cables, while the XLR connectors are more found on traditional desktop devices, now with this XLR44B, you can easily turn the XLR into 4.4mm.
High Quality 4.4mm Balanced Earphone Socket
The internal welding wires are protected by the insulated layer and then shielded by the metal enclosure, so as to make it more reliable and durable.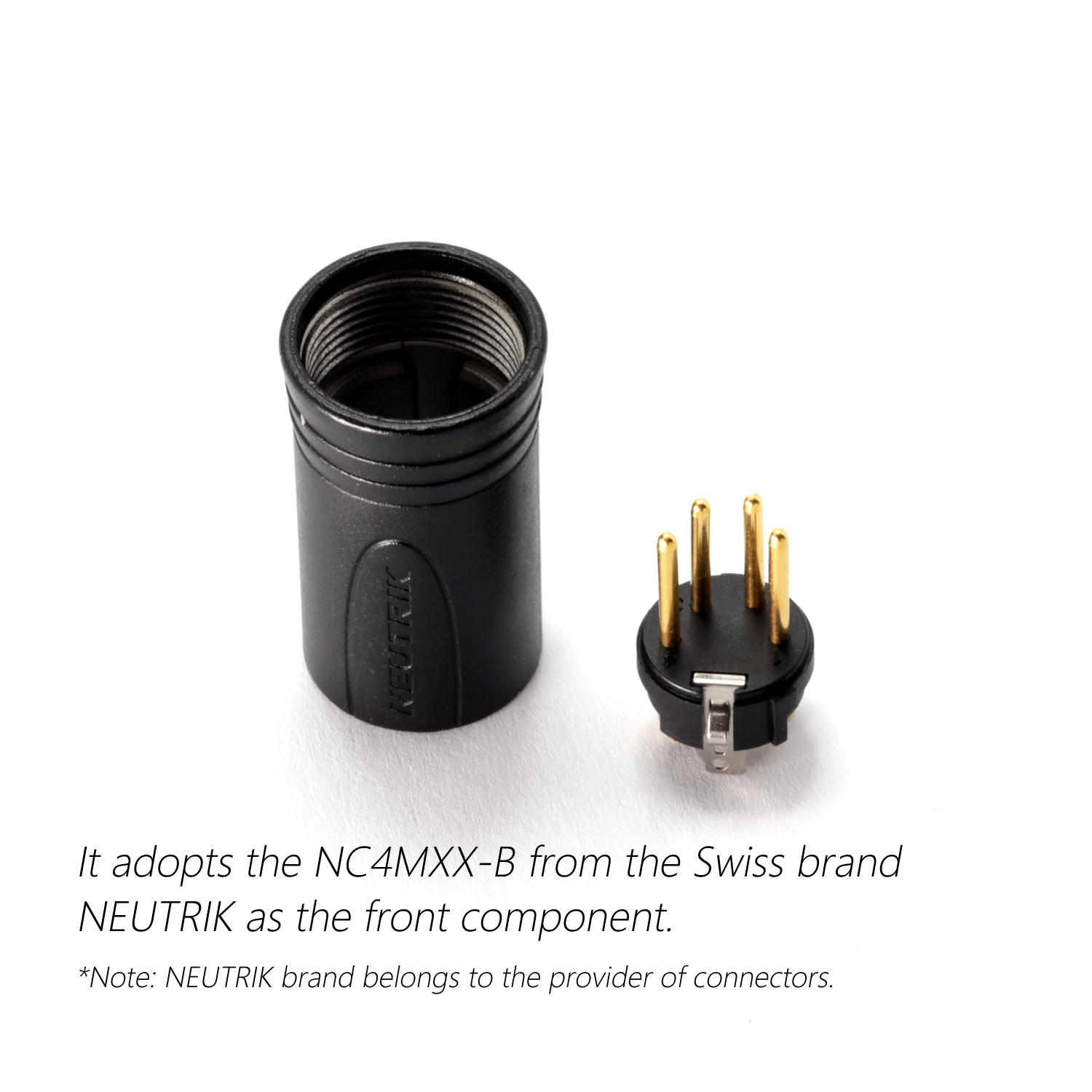 Size
Length: 51.5mm
Weight: 22g